With your XML2U data feed you can upload to iVisual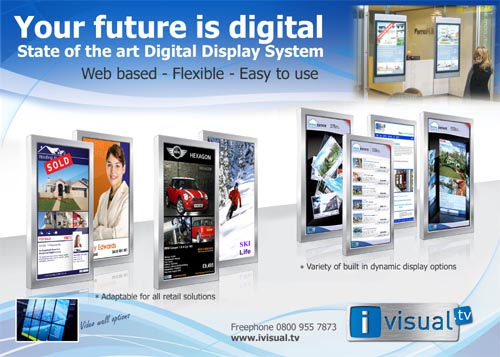 Perfect for the real estate and automotive industries.
iVisual's digital displays are pushing the boundaries with amazing special effects, maps, weather and automatic web based listings, providing an interactive experience for your customers.
Designed to attract both buyers and sellers to your office or showroom, iVisual is the latest in digital display technology developed for ease of use and to maximise your return, profile and exposure.
It can even pay for itself and make you a profit and it will all be automated with your XML2U feed.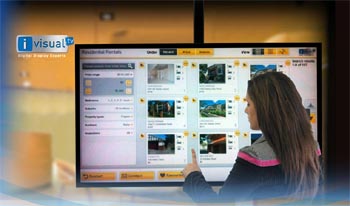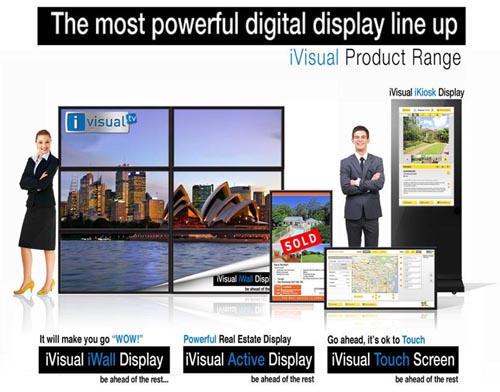 9-screen display in a Ray White office in Australia
powered by their XML2U feed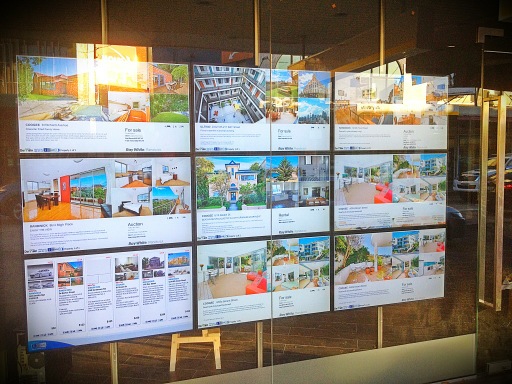 If you already have a data feed, but it is not compatible with iVisual,
we can create a compatible feed from it.